Universal's Professional Bookkeeper, QuickBooks and Marketing Training Helped Shilly Set Achievable Career Goals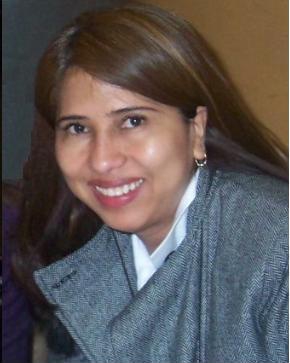 If you've ever wanted to launch your own accounting practice, but have been a little weary about what's involved, you can probably relate to Shilly Riser.
Shilly worked as an administrative assistant who was interested in determining her own work schedule and salary. After attending one of
Universal's free seminars
, she realized that she could definitely start her own accounting practice as long as she received the necessary training and secured a bit more confidence. She enrolled in Universal's training programs.
Shilly began by studying small-business accounting in
Universal's Professional Bookkeeper (PB) Program
. Her life wouldn't permit her to return to a university environment, so she found the self-paced training perfectly suited for her needs. It soon proved beneficial in the quick advancement of her career as well.

She continued to study on the weekends and completed the PB program in a number of months. She went on to enroll in the Professional Bookkeeper's Guide to QuickBooks and the Universal Practice Builder Program.

While Shilly has yet to launch her own accounting practice, she was able to apply for an accounting position within her office and is currently earning more than $50,000 a year—that's nearly $20,000 more than she was earning previously as an administrative assistant!

When asked the key benefit to completing these programs, Shilly replied, "It gave me the confidence to start my own business." This year she hopes to see that happen, and she believes the marketing techniques she learned from Universal will enable her to succeed.

Shilly encourages others with similar dreams to "Believe in yourself and your abilities. Be sure [of] what you want, because nobody [else] can tell you. Don't let anybody put you down."

While she learned many things from Universal's training programs, Shilly Riser attributes her current success to knowing where she's going and why. While some may believe that true success only comes when you have become gainfully self-employed, Shilly demonstrates that true success often comes from having direction and continually advancing in one's professional journey.

ORIGINAL POST